Hi there! My name is Alejandro I'm an Animation Director and Designer.
I love play with keyframes, and really enjoy bringing characters to life!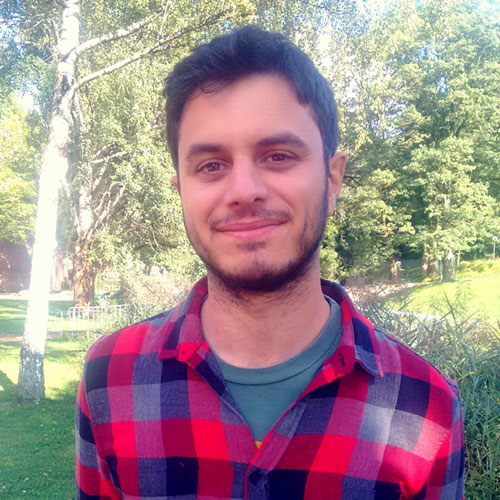 I was born in Buenos Aires, Argentina. I studied in a film school at the National University of Cordoba, Argentina. I´ve been working as a
Motion Designer
and
Animator
for over 6 years at different studios, as a freelancer and also as a staff. Currently I'm a full-time freelancer based in beautiful Ulm, Germany.
+ Motion Graphic Designer at Breakfast of Champions, London.
+ Animation Director of the animated tv-serie "Biologia" a production for Encuentro tv channel.
+ Animation Director of the animated tv-serie "La Comarca de Julian" a production for Paka Paka tv kids channel.
+ Co-director and animator of the docu-animation tv-serie "From Here to There" to be broadcast in Paka Paka. Winning series by the Digital Audiovisual Content Promotion Plan of the Federal Planning Ministry and the National Institute of Cinema and Audiovisual Arts.
+ 3D animator in the educational film "Life of Trees" produced by Softmachine with Full Dome technology in Germany.